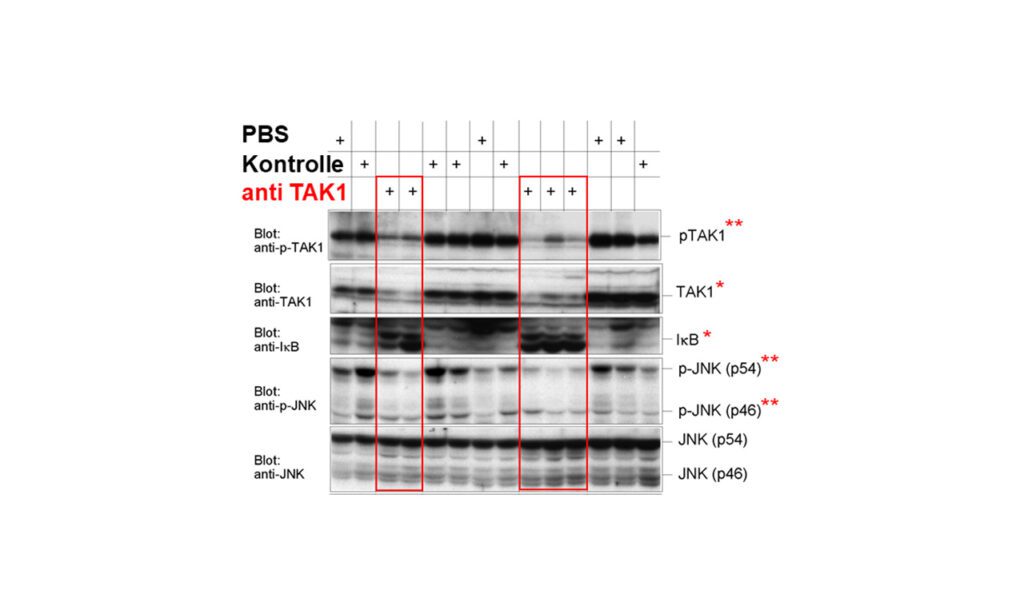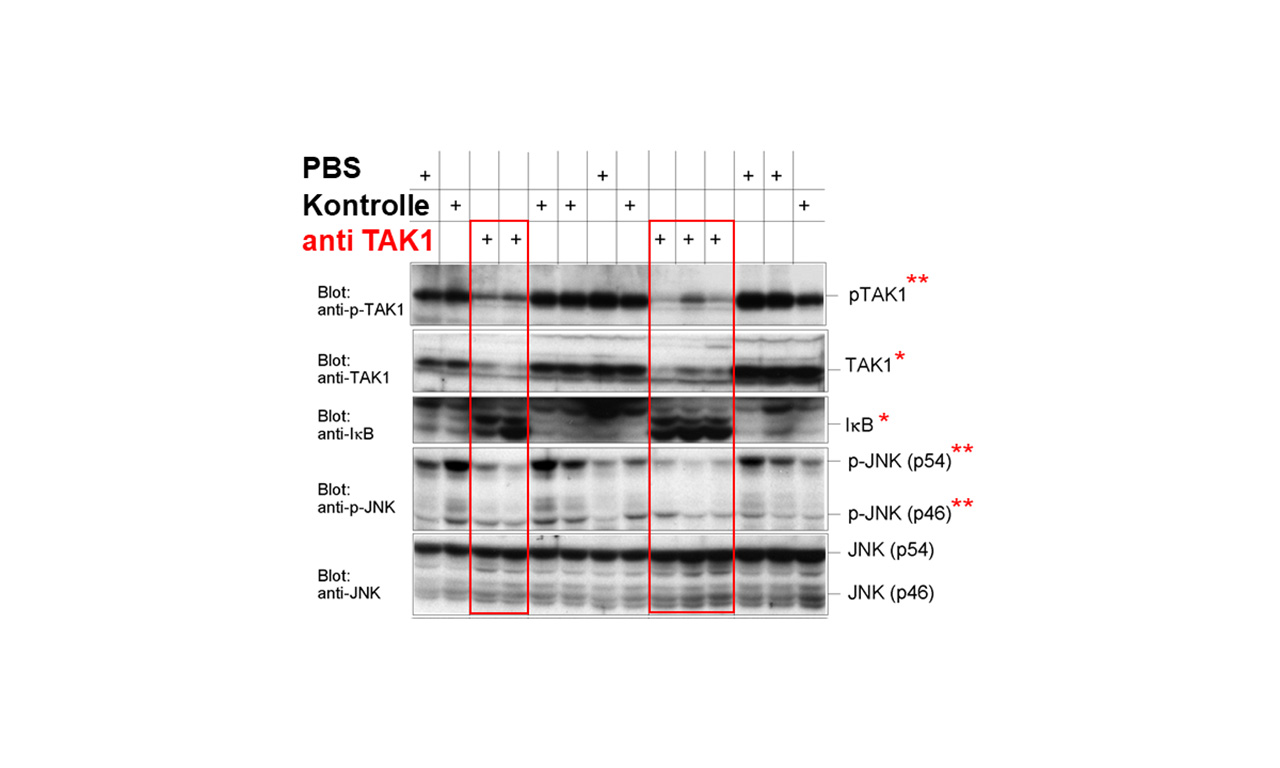 Cell Signaling in Inflammation and Fibrosis
TAK1 (transforming growth factor-activated kinase 1) is important for differentiation and regeneration as well as during infections and inflammatory responses.
In an inflammatory model of arthritis, we investigated the hypothesis whether silencing of TAK1 would reduce the extent of inflammation and halt subsequent tissue destruction.
Injection of lipoplexes with siRNA against TAK1 resulted in a significant reduction in protein expression of TAK1 compared to control mice (injection of control siRNA) in myeloid cells within the spleen. Systemic cytokine levels were reduced with siRNA against TAK1. The tissue damage characterized by bone and cartilage destruction was likewise notably reduced.